0 Veneto Diaspora around the world
Our in-person family gatherings
Ireland's President Higgins family message
Our TEDx talk about family gatherings
Focus: Venice
Jacki Christopher for Italy101.com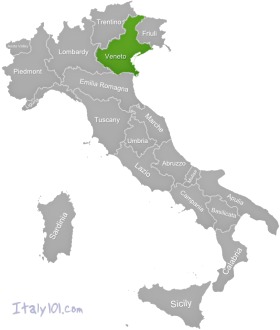 No trip to the Veneto region would be complete without a visit to the city of Venice. Built completely on the water, Venice is like no other city. Taxis, buses and all other forms of transportation take place via canal.
Venice is the Disneyworld of Italy—from charming to cheesy, you'll find a continual feast for the senses. Try to exercise restraint as you walk down street after street filled with touristy souvenirs produced mainly in China. Venice can be overwhelming. While it's not large in comparison to other Italian cities, it is often crowded and bustling with tourists, baby carriages, fruit sellers, and of course, regular Venetians trying to live their daily lives.
If you can't live without a spendy, gondolier-led trip down the Grand Canal, then make this one of your splurges in Venice. But if a ride on the water is all that you're seeking, buy a trip on the waterbus and experience the magic of Ventian water transportation via local mass transit. A few rides on the waterbus will give you most of the thrill at a fraction of the price.
The best way to enjoy Venice is to spend a little time wandering through the streets and over the Rialto Bridge. Pop your head into the markets to take a look then let the winding avenues lead you on to the Piazza San Marco. There you can see St. Mark's Basilica and Doge's Palace, two of Venice's major landmarks. But after you've done a bit of wandering, choose two or three sites or attractions you'd like to visit, and go to them directly. Otherwise you'll easily be consumed by the never-ending labyrinth of streets and avenues, only to find yourself at the end of your days in Venice wondering where all the time went.
While Renaissance art lovers will head for the famed Accademia, the Peggy Guggenheim Collection is a treasure of 20th century art that should not be missed. Featuring a fine collection of international, as well as Italian modern and contemporary art, this collection gives visitors a feel for the pulse of more recent art movements.
If you've come to Venice seeking a piece or two of their beloved colored glass, skip the shops around town and make a trip straight to the source—Murano. The island of Murano is easily accessed by waterbus. Head out in the morning and stay as long as you like. When you step off the boat in Murano, you'll be met by gentlemen offering to lead you to various glass-blowing workshops where, for one or two euros, you can see a demonstration of the Murano glass-blowing technique. These short, but informative demonstrations are worth seeing and help you appreciate this fine art before setting out to shop and buy. After your demonstration, step outside the workshops and start browsing the glass shops. From jewelry to vases to light fixtures, you'll see Murano glass in every imaginable shape and color. Whether you choose to buy a piece of glass as a souvenir or not, it is worth taking a morning to see and experience this classic Venetian art.
Take a little break from the crowds and the bustle of Venice by slipping away into the Jewish Ghetto. While there isn't as much 'to do' here as in the main parts of Venice, the Jewish Ghetto is a serene oasis in the middle of an active city. Relax with a cappuccino at one of the outdoor cafes or take a trip through the Jewish Museum to learn about a lesser-known aspect of Venetian culture. This area is also the place to find great Venetian food without the picture tourist menus or the tourist prices.
When dining in Venice, don't miss the opportunity to take advantage of their proximity to the Adriatic Sea; order seafood. As Venice was a main trading port, the regional dishes have a unique international flair not typically seen in the Italian food further inland. Specialties include pasta or risotto in cuttlefish ink (it's delicious, make sure to try it!), beef Carpaccio, and tiramisu. The Veneto region is also famous for its cured meats like prosciutto and soppressata, and its fine cheeses—Asiago and Monte Veronese among the favorites. For wine, Venetians love their ombre, a sparkling white Prosecco.
Fly directly into Venice's Marco Polo airport and take the waterbus into central Venice. Trains coming from other regions of Italy will arrive first at Venezia Mestre—don't get off yet! Continue on to the Santa Lucia station on the Grand Canal. From there you can walk or waterbus to your hotel.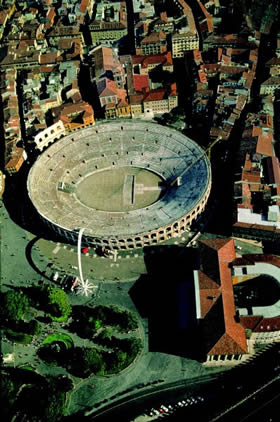 The Roman Arena, opera and rock concerts where gladiators once battled.
Credit: De Agostini Picture Library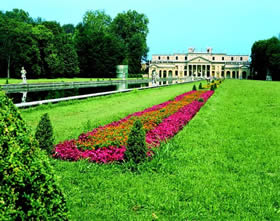 Veneto, Bagnolo - Villa Pisani-Ferri, Venetian aristocrats and lovers of luxury even on the mainland.
Credit: De Agostini Picture Library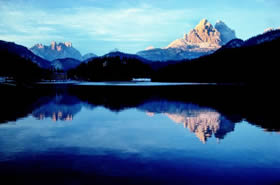 Veneto, Lago di Misurina - A small lake surrounded by high peaks, with splendid woods all around it.
Credit: De Agostini Picture Library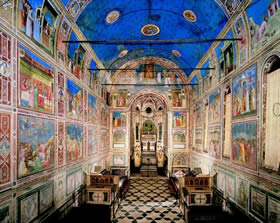 Veneto, Padua - The life of Jesus painted by Giotto in the splendid Scrovegni Chapel.
Credit: De Agostini Picture Library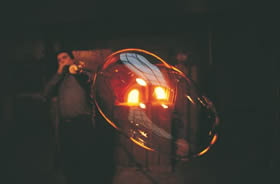 Veneto, Venice - The magic touch of the glassblowers of Murano, creators of masterpieces admired worldwide.
Credit: De Agostini Picture Library