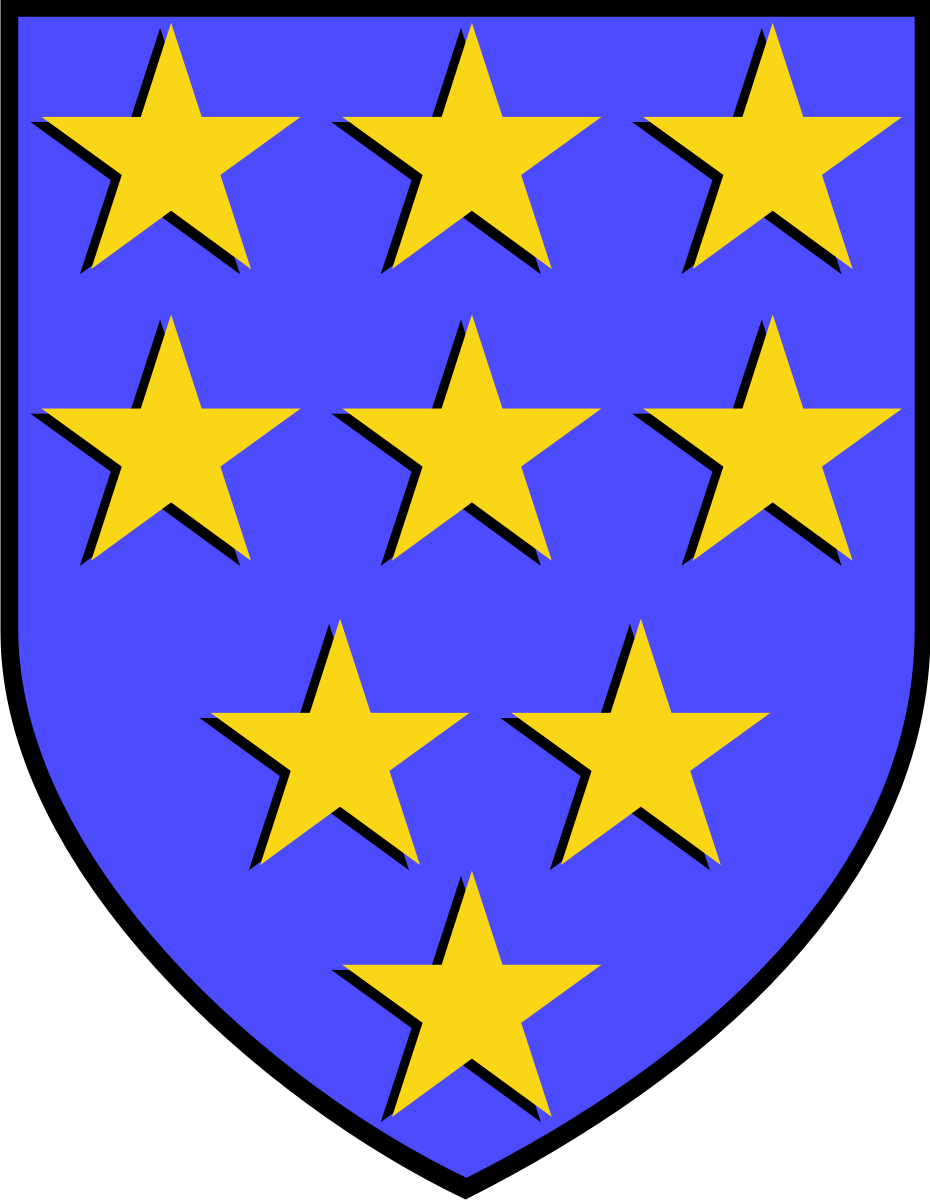 BAILEY Family History
INTRODUCTION
This most interesting surname has three distinct origins. Firstly it can be an occupational name for a steward or official from the Old French "baillis" or "bailif", and middle English "bail(l)". The word survives in Scotland as "bailie", the title of a municipal magistrate, but in England has developed into "bailiff", an officer of the court. The second source is topographical, denoting one who lived by the outermost wall of a castle or fortified town from the middle English "bail(l)y" as can be seen in the case of the Old Bailey in London which was part of the early medieval walls.
SURNAME
Bailey (Variant: Baillie, Baily, Baylie, Bayley, Baylay, Bayly, Baly, Baley, Bally)
Also a personal name, from German, Behlau; from the Dutch, Beding and from the Flemish, Beeli.
Early bearers of include: Roger le baylly, 1230 in Pipe Rolls (Suffolk); John Baly, 1274 in Wakefield Court Rolls (WR Yorks); John ate Baylie, 1317 in Assize Rolls (Kent); Thomas Bailie, 1327 in Subsidy Rolls (Suffolk); Ricardus Bailly, 1377 in Poll Tax (Weare Giffard, Devon); Thomas Bailli, 1379 in Poll Tax (Dodford, Northants); Johanne Balie, 1379 in Poll Tax (Westm); Johannes Baillie, 1379 in Poll Tax (Settle, WR Yorks); Thoma Baili, 1381 in Poll Tax (Aston Blank, Gloucs); Petronel Bailey, 1561 in IGI (Stanford Rivers, Essex).
John Bailey Jr., an English convict from Bristol, was transported aboard the "Adamant" on March 16, 1821, settling in New South Wales, Australia.
Geographically, there is a town with a version of the surname in the UK – Bailleston, a suburb of Glasgow, Scotland. There is also Beeleigh Abbey located near Maldon, Essex.
In 1891 census, the surname had a frequent 46,617 occurrences in England and Wales and a further 527 in Scotland. In 1881, it was prevalent in Southeast county of Kent with 1,793 occurrences of the surname. Further Northwest, Bristol district was recorded as having Bailey as the top surname.
In 1881, Agricultural Labourer, Coal Miner and Labourer were the top 3 reported jobs worked by Bailey in the UK. The most common Bailey occupation was Agricultural Labourer. A less common occupation for the Bailey family was Farmer.
David Roy Shackleton Bailey FBA (1917-2005), British scholar of Latin literature.
Bill Bailey, stage name for English Comedian, Mark Robert Bailey (b.1965) also an actor, singer, musician, author and TV/Radio presenter. He is well known for his stand-up comedy and appearances in shows such as QI, Never Mind the Buzzcocks and Have I for News for You. He was born in Bath and grew up in a town between Bath and Bristol area in the West of England.
Another notable of the surname is David Bailey, a well-known English fashion and portrait photographer.
1881, 1891 Census
1881 Census in Bristol
1881 Census in Kent
Dictionary of American Family Homes, P Hanks OUP 2003
Homes of Family Names in Great Britain, H.B. Guppy, London 1890
The Oxford Dictionary of Family Names in Britain and Ireland, P.Hanks, Coats, McClure OUP 2016
1860 Lower, Mark A Patronymica Britannica: a dictionary of the family names of the United Kingdom, London: J.R Smith. Public Domain
1857 Arthur, William An Etymological Dictionary of Family and Christian Names. New York: Sheldon, Blakeman. Public Domain
https://convictrecords.com.au/ships/adamant/1821
J.M.P