778,392 CLARK members

around the world
LEARN
Discover about where the CLARK live around the world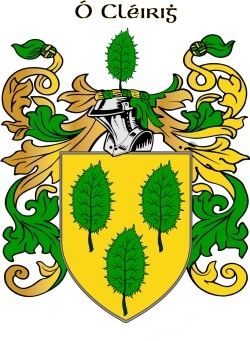 CLARK Family History
Clark (Variants: Clarke, Clerk, Clerke) - Clerk, a clergyman, a scholar, one who can read and write. Derived from the Middle Ages where exclusive members of religious orders learned to read and write, denoting any literate man. In Ireland the English surname was frequently adopted, partly from anglicised translation for Irish Gaelic Ó Cléirigh or 'Cleary'.
In Old English terms cler(e)c 'priest', reinforced by Old French 'clerc'. Both a derivative of Late Latin 'clericus', from Greek 'klerikos', a derivative of kleros 'inheritance', 'legacy', with reference to the priestly tribe of Levites 'whose inheritance was the Lord'. In medieval Christian Europe, clergy in minor orders were permitted to marry and so found families; thus the surname could become established.
In 1881, Clark population was recorded 90,003 at UK with 3,234 residing in Kent with the most frequent occurrences of 38 in Cudham, Kent.
Clark stands 27th and Clarke 39th in the Registrar General's comparative list: and for 33,557 Smiths registered within a given period, there were 12,229 Clarks and Clarkes. Thus for every three hammermen we have at least one 'ready writer.' If the Reg. General had reckoned Clark and Clarke as one name, it would have stood ninth in point of numerousness.
As a surname, Clarke appears frequently to have aliased some other appellative; for instance the baronet family, C. of Salford, originally Woodchurch, from the parish of that name in Kent, soon after the Conquest became Clarkes (Le Clerc) in consequence of a marriage with an heiress, and the family for some generations wrote themselves "Woodchurch alias Le Clerc," and vice versa, until at length the territorial appellation succumbed to the professional one, which was right, for.
In 1881, it was recorded that Agricultural Labourer was the most common occupation for Clark with 4% recorded in the UK. A less common occupation for the Clark family was Coal Miner. Agricultural Labourer, Labourer and Farmer were the top 3 reported jobs worked by Clark.
SOURCES:
1881, 1891 Census The Oxford Dictionary of Family Names in Britain and Ireland, P.Hanks, Coats, McClure OUP 2016.
1881 Census in Kent
Dictionary of American Family Homes, P Hanks OUP 2003
Homes of Family Names in Great Britain, H.B. Guppy, London 1890
1860 Lower, Mark A Patronymica Britannica: a dictionary of the family names of the United Kingdom, London: J.R Smith. Public Domain
1857 Arthur, William An Etymological Dictionary of Family and Christian Names. New York: Sheldon, Blakeman. Public Domain.
J.M.P