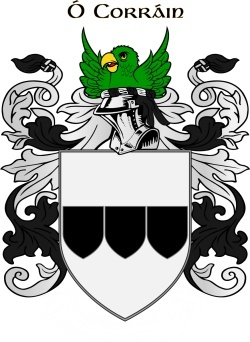 Get this crest printed on...
CURRAN Family History
Curran (Irish: ? Corr?in) is an Irish and also a Scottish surname. The Irish is now found in County Waterford but originates in East County Cork, where the ? Corr?ins were a major branch of the ruling dynasty of the ancient U? Liath?in kingdom.