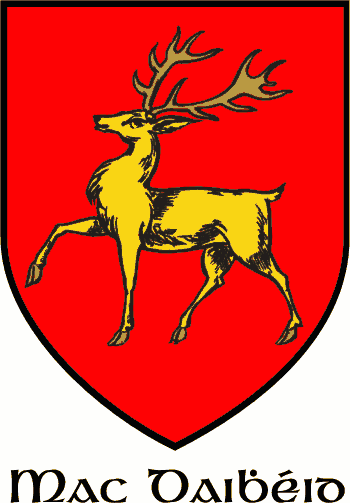 Get this crest printed on...
DAVITT Family History
This interesting surname is of Irish origin, and is an Anglicized form of "MacDaibheid", which means Son of David", derived from the Hebrew male given name David, "beloved". The given name has always been popular among the Jewish people, in honour of the biblical king of this name, the greatest of the early kings of Israel. The popularity of the name was increased in Britain, firstly, because it was the name of the patron saint of Wales, and secondly, because it was borne by two kings of Scotland, King David 1 (1124 - 1153) and King David 11 (1329 - 1371)...