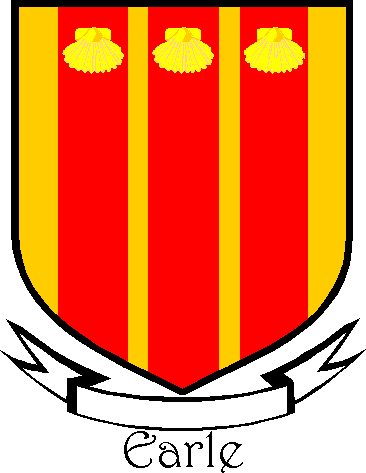 Get this crest printed on...
EARLE Family History
This interesting and long-established surname is of Anglo-Saxon origin, and indicates a British rank of nobility (in the Middle Ages frequently used as an equivalent of the Norman "Count"). However, it must be said that rarely if ever were the original namebearers also holders of the rank in question. Noble names, i.e., King, Baron, Knight and Earl, were originally given as a nickname either to one who played such a part in a medieval play or pageant, or to a servant employed in a noble household. This name derives from the Olde English pre 7th Century "eorl", meaning "earl", and the surname was first recorded towards the end of the 11th Century (see below)...