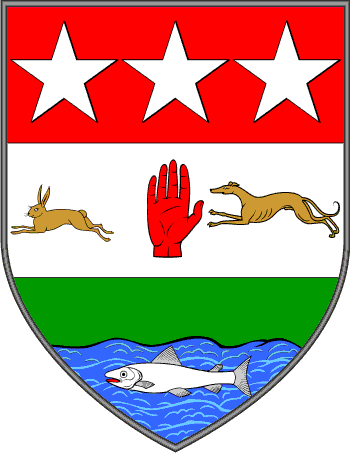 Get this crest printed on...
GAFFNEY Family History
This ancient surname recorded in the spellings of Gaffeny, Gafney, Gaffney, Gafny and Gaffny, is claimed to be Irish, and undoubtedly many name holders are of Irish extraction, the name being well recorded there. However not only is the name recorded in England well before Ireland, but it was never recorded in Ireland with the normal gaelic prefixes of 'O' or 'Mac'. These facts clearly suggest that the source of origin lies elsewhere. The make up of the name is totally different from the normal 'English' form, and it is our opinion that it derives from the Alsace-Lorraine 'Gafner'. This is or rather was a nickname, although the meaning is obscure...