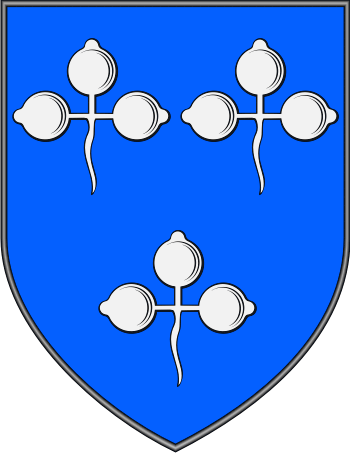 Get this crest printed on...
GILBERT Family History
Recorded as Gilbert and the patronymic Gilbertson, this is an English surname, but one recorded throughout the British Isles. It is of Norman-French and even earlier pre 7th century Germanic origins. It derives from the personal name variously spelt as Gislebert, Guilbert or Gilebert. However spelt it is a compound with the elements "gisil", meaning a noble youth, and "berht", bright or famous. It is first recorded in England in the famous Domesday Book of 1086 and in the Latinized form of Gislebertus, and appears as a surname in the early 13th century (see below). The given name as Gilbert was very popular in medieval England, partly owing to the fame of St...