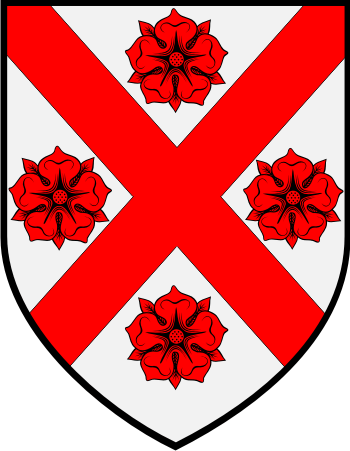 Get this crest printed on...
LENNOX Family History
Recorded as Lennox and Lenox, this famous surname is Scottish. It is and originates from a district near Dumbarton now called Lennox, but originally recorded as "Leuenaichs" in 1174, and as "Levanaux" the following year. The name derives from the Old Gaelic "leamhan" meaning "elm", and the locational suffix "ach", i.e., "of the elm(field)". The surname is first recorded at the beginning of the 15th Century (see below), and one John de Lenox witnessed the sale of a tenement in Glasgow in 1428, and in 1543, George Lennox was deputy bailie of the Earl of Cassilis at Glenluce. Matthew Steward (1516 - 1571), Keeper of Dumbarton Castle, 1531, bore the title of fourth Earl of Lennox...