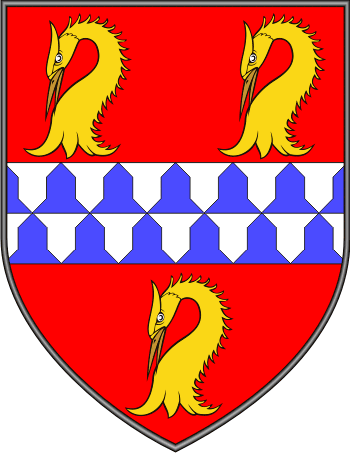 Get this crest printed on...
MACKEN Family History
This Irish surname is an Anglicized form of the Old Gaelic "MacCana", a patronymic of the personal byname "Cana", from "cano", wolf cub. Traditionally, Irish family names are taken from the heads of tribes, revered elders, or some illustrious warrior, and are usually prefixed by "Mac", son of, or "O", denoting "grandson, male descendant of. The territory of this great sept lay on the southern shores of Lough Neagh, and the MacCanas were lords of Clanbrassil, a district in County Armagh originally occupied by the O'Garveys. Several members of the sept are described in the "Annals of the Four Masters"; the last to be mentioned in the Annals was killed in 1260...