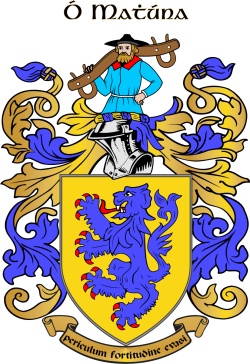 Get this crest printed on...
MAHON Family History
McMahon (or MacMahon) means ?son of a bear? and came from two distinct septs. One from the royal O?Briens and was from Corcabaskin in county Clare. The other was from Louth and Monaghan known as Lords of Oriel. Of the numerous MacMahons who emigrated to Australia one was Prime Minister from 1971-2.