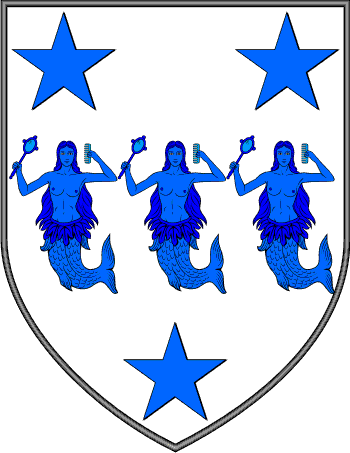 Get this crest printed on...
MCAULIFFE Family History
This interesting surname derives from the Gaelic "MacAmhlaoiibh", "Mac" meaning son of plus "Amhlaoibh" an Old Irish personal name meaning "relic of the gods". The name is almost peculiar to County Cork and is scarcely found outside Munster. The M(a)cAuliffe's are a branch of the M(a)cCarthy's and their chief resided at Castle M(a)cAuliffe near Newmarket, County Cork. Julia McAuliffe married William Riordan on February 5th 1799 at Killarney, County Kerry and on December 22nd 1799, John, son of Cornelius and Elizabeth McAuliffe, was christened at Kilshanning by Mallow, County Cork. Jeremiah McAuliffe, a labourer, aged 22 yrs., departed from Cork harbour as a famine immigrant on June 2nd 1846, bound for New York...