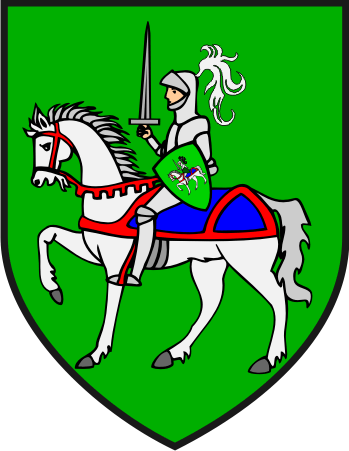 Get this crest printed on...
MCCAFFREY Family History
This is an Irish sept surname found in the spellings of MacCaffrey, MacCaffery and MacCafferky, and in the "Mc" short forms. It is claimed that the nameholders form part of the famous Clan MacGuires of Fermanagh, and an original measure of their importance being the original naming of the town of Ballymacaffry, in County Tyrone after them. The name is also widely found without the "Mac" prefix, most of these name holders being recorded in counties Meath and Cavan. The origin of the name is from the Gaelic "Mac Gafraidh" which translates as the "Son of Godfrey", and it is presumed that the first name holders were followers of the 6th century Saint Godfrey...