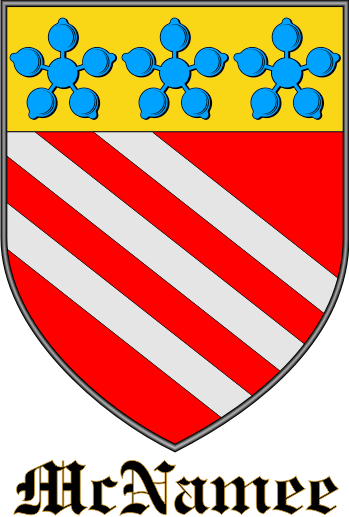 Get this crest printed on...
MCNAMEE Family History
This famous Irish clan name recorded as MacNamee and the short form McNamee, is a nickname. It derives from the Old Gaelic 'Mac Con Midhe' which translates as 'The son of the hound of Meath'. This seems a strange naming even by Irish standards, as the clan were hereditary poets! Perhaps there was once some allegorical connection between poetry and fast moving hound dogs, although it is stretching the imagination to think what this could be. What is certain is that Ireland in the days of the Nine Kings was a land of great learning and high academic standards, far in advance of the Anglo-Saxons and the later Viking and Normans who invaded both Britain and Ireland in the 5th to the 11th centuries...