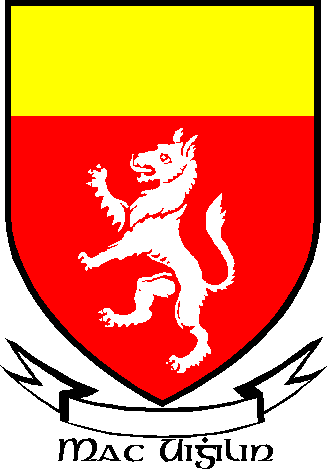 Get this crest printed on...
MCQUILLAN Family History
Recorded as McQuillan and sometimes McQuillin, this is an Irish surname. Curiously though it was not in origin Gaelic, in that the first family were of Norman- Welsh descent, from one Hugeline de Mandeville, a landowner in Wales. This knight was however a follower of Strongbow, earl of Pembroke, who entered Ireland in 1169, to support his father-in-law, the king of Wexford. Later Mandeville supported King Henry 11nd of England when he completed the Invasion in the following year, and was granted territory called "The Route" in County Antrim, where subsequently the clan became known as the lords of the Route...