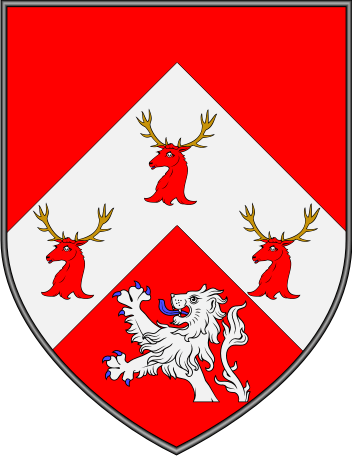 Get this crest printed on...
MEEHAN Family History
Recorded in several spellings as shown below, this surname is of early medieval Irish origin. It derives from the Gaelic O' Miadhachain, meaning the male descendant of the son of the honourable one! Traditionally, Gaelic family names are taken from the heads of tribes, and were usually prefixed by O' in Ireland, and sometimes Mac, the latter denoting "son of". The main O' Meehan sept was a branch of the illustrious MacCarthys of Munster, but by the end of the 11th Century, they had migrated to County Leitrim, at Ballaghmeehin in the parish of Rossinber. From there they spread into the adjacent counties of Sligo, Fermanagh and Clare...