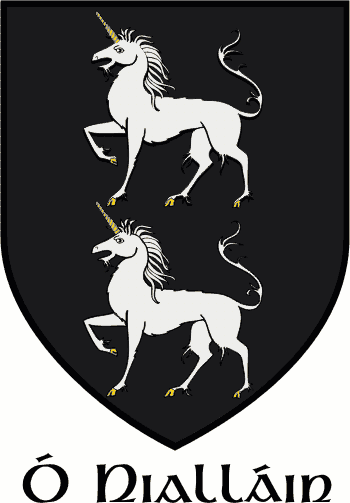 Get this crest printed on...
NEILAN Family History
This is a very confusing surname, which can be either Irish or English, although the roots are completely different. In general it is accepted that if the name is spelt Neylan, Neilan, Nelon, Neylon and Neiland, it is Irish and derives from the ancient gaelic O'Naillain, loosely translating as 'The descendant of the son of Neil', a reference to the saga known as 'Nail of the nine hostages', from whom the famous O'Neill clan claim their descent over fifteen centuries. However the name as Kneeland, Nealand, Niland, Knellen and Nelane is also recorded both in England and Ireland, and sometimes the overlap is such as to render any definite origin very difficult...