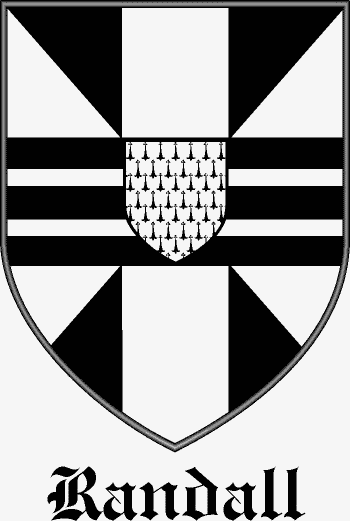 Get this crest printed on...
RANDALL Family History
This interesting surname is English, and occasionally Scottish. It has two possible origins. The first is from the Middle English given name "Randel", a diminutive of the personal name "Rande", to which was added the Norman French diminutive suffix "-el"; meaning little, to give Little Rand or more likely son of Rande. Rande meaning shield, was a first element in many pre 7th century Anglo-Saxon and Germanic compound personal names, such as the popular Randolph. The second source is a form of the Olde English personal names Randwulf or Randulf, themselves from the Norse-Viking name "Rondulfr", and derived from the elements meaning shield and wolf...