Attraction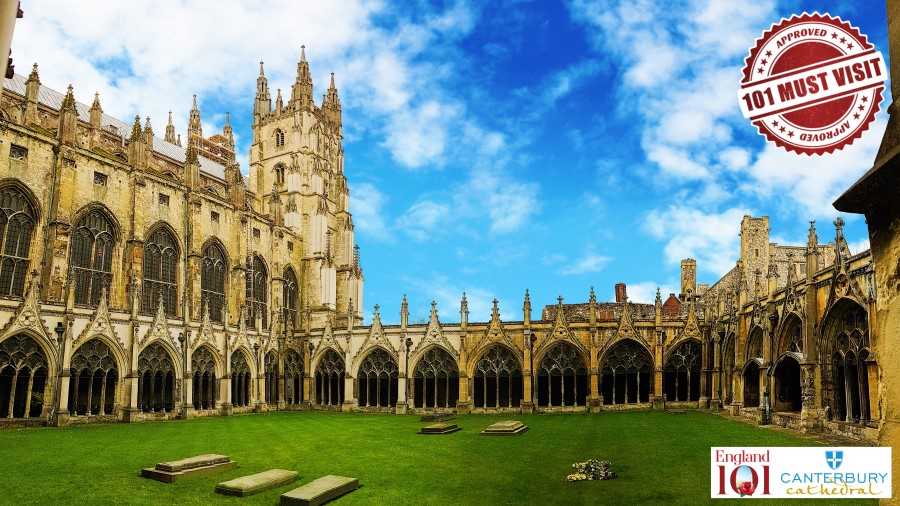 Canterbury Cathedral is a '101 Must Visit' location in Kent and once you see it you will know how it got its 'UNESCO World Heritage Site' status. The Cathedral was founded in 597 AD on the remains of a previous Saxon church, so your tour will be packed with amazing stories from its 1,400 years of history. Make sure you visit their archives too, Canterbury Archives (see https://www.england101.com/tsp-view/canterbury-cathedral-archives) and if you want to spoil yourselves, stay in the hotel they have on their campus, Canterbury Lodge. It is really impressive, especially at night when the cathedral is lit up. Be sure to book ahead though as they only have 35 rooms and it is a very popular hotel. Mental note: The Cathedral has a great shop for gifts.
Price
Family : £23.00
1 adult and 2 children. £33.00 for 2 adult and 3 children.
Child : £8.50
6 to 18 years old. Under 6s are free.
Student : £10.50
Full time students, 18-24
Adult : £12.50
Tour duration: 1 to 2 hours
Opening Hours
Open all year round from 9am to 5pm.
Canterbury Cathedral
Cathedral House, 11 The Precincts
Canterbury, CT1 2EH