Starting a company in Italy takes a long time and is practically impossible to do without some help from a Government body or professional services. An employee costs twice as much as his/her wage, so many people open a 'società' (partnership) and share profits.
Online business has increased by $1billion dollars every year over the past four years, so it is a thriving business in expansion and advisable for anyone thnking of setting up a business. If you are looking for a job in business, finance or banking, go to efinancialcareers.it
The general trend is that the rich are wealthier and fewer, while the number of 'poor' people is increasing, so successful businesses tend towards elite, expensive products or else towards mass-produced, low cost products. On-the-ground contacts are almost indispensible for success. Italians like to deal with people they know and tend to be loyal customers when this is the case. The country spent 1,500 years being attacked and in war, so this might be a reason why they are slow to open up to newcomers.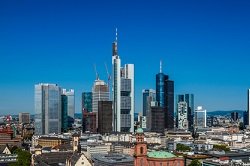 Business in Italy